WickyWooWoo Cakes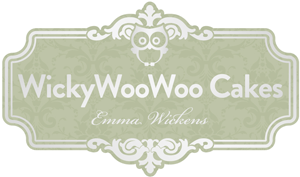 All of our cakes are baked freshly in our 5* rated kitchen, and are delicious, soft and moist.
About WickyWooWoo Cakes
WickyWooWoo Cakes was established by Emma Wickens in 2013 and is based in Lindfield in the heart of Mid Sussex. We are passionate about designing, creating and talking about wedding and celebration cakes as well as maintaining the highest level of customer service.
WickyWooWoo Cakes is a home based business in Sussex that has obtained the highest level certification through Environmental Health Organisation. We create and deliver cakes to the south East including London.