Becky Cooper Hair
4
Portfield Close
Crawley
RH10 3ZH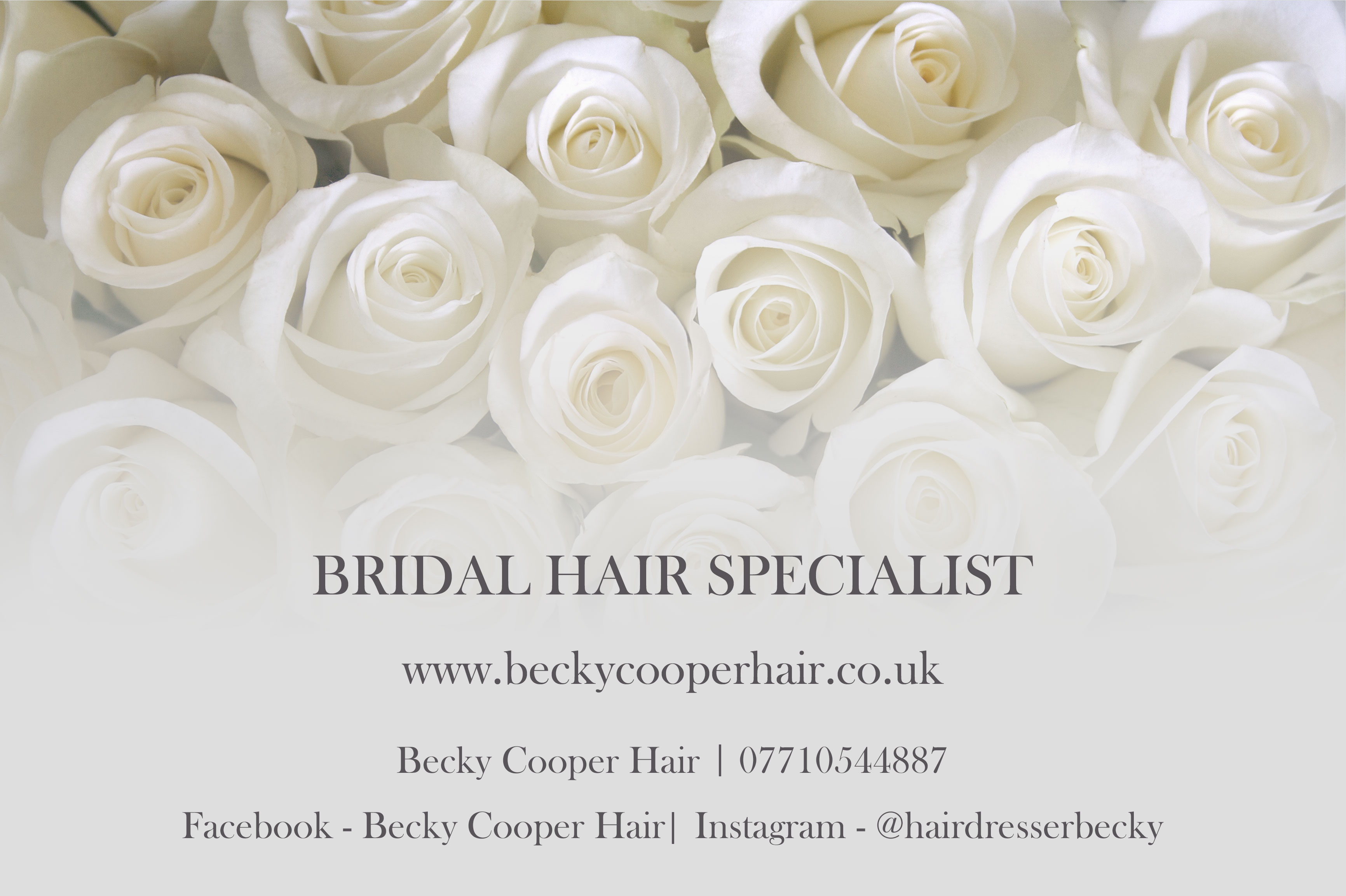 "Becky was kind enough to do my hair as well as 5 bridesmaids and my mums hair 3 weeks ago on my wedding day. I can't even begin to explain how much I love this woman! She is so calm and collected, whilst producing some truly gorgeous hairstyles which she makes look so effortless. Nothing was too much for Becky, she wasn't rushed or stressed, and it was so obvious that she was in control of every timing of that morning. Her level of skill and organisation is what every bride needs on the morning of their wedding to keep things lighthearted whilst keeping to a time schedule! And not one hairstyle budged... they stayed looking completely flawless despite the gale force winds we had on our wedding day! Thank you so much Becky, you're literally amazing!"
About Becky Cooper Hair
BRIDAL HAIR SPECIALIST
Highly qualified & experienced Wedding Hair Specialist, providing a professional bespoke mobile service in Sussex & surrounding areas.
Location
Becky Cooper Hair, 4, Portfield Close, Crawley, RH10 3ZH