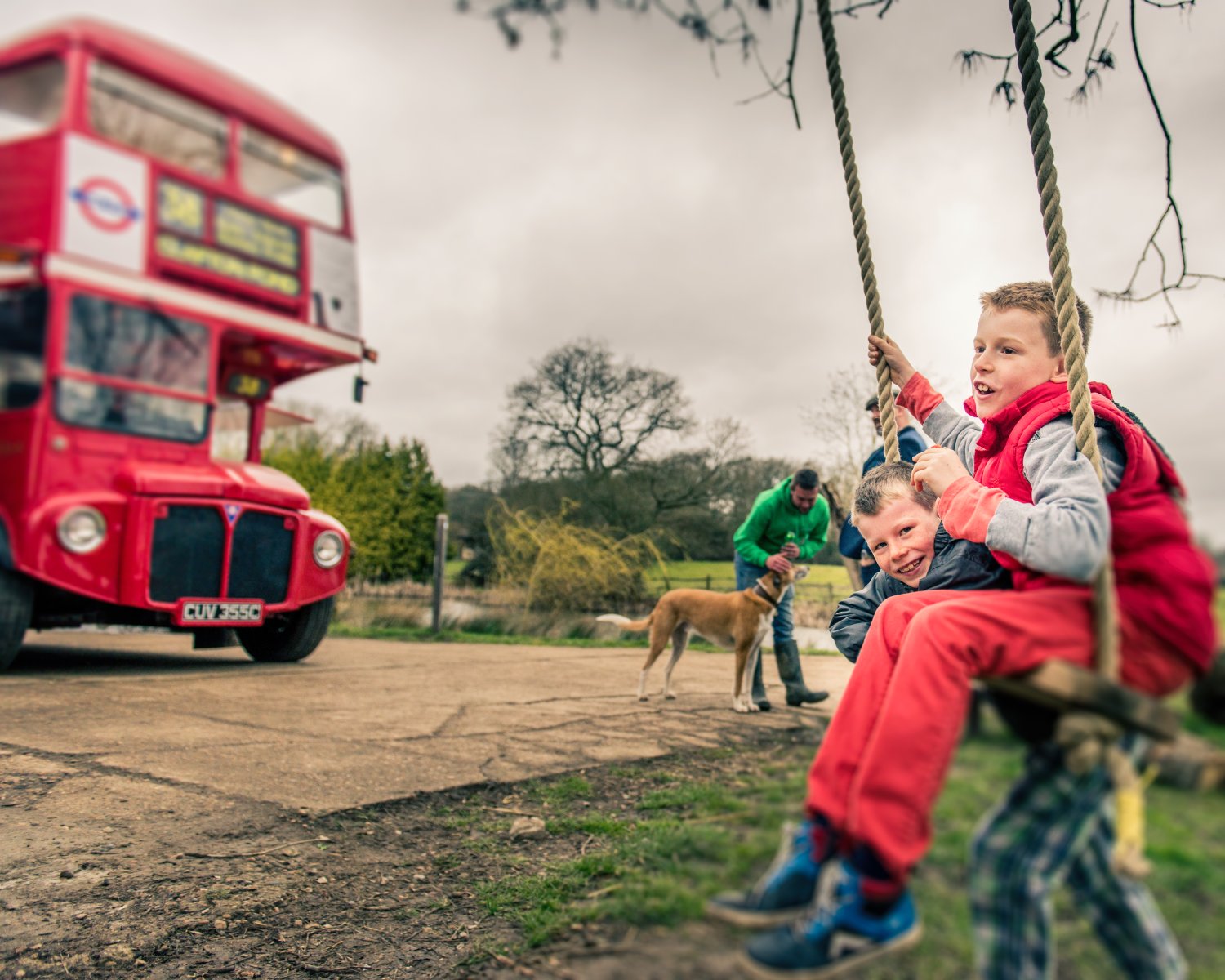 It was all fun on the farm at the Spring Open Day. A wet Easter weekend, but hog roast, beer, pizza and egg painting meant a great day was had by all! Fabulous photos by Greenfield Photography…
The folks at Yoghurt Rooms love an open day, especially when it coincides with a long bank holiday weekend. Unfortunatly, the early Easter break didn't bring beautiful sunshine, no matter, with a fab selection of affiliates and a constant stream of visitors we couldn't have been happier.
It has been a busy winter at Yoghurt Rooms. The team have been hard at work building a rustic new bar in the barn, fixing up the yurts, granary and washroom and preparing the farm for a packed 2016. It was great to have lots of visitors along to see what we've been up to and kick start the new season.
Bluebell Yurt – ready for a bit of romance…
The rustic washroom, ready for the tipsy wedding guest or happy camper.
The sun breaking through into the Granary kitchen
The open day wasn't all about us showing off, we also invited along a few of our favourite affiliates to do a bit of showing off of their own.
Pete from BAR ML 2355 brought a bit of London glam to the farm with his stunning mobile bar. It's a bus, but it's also a bar!
A sure way to keep guests happy is to cook up a bit of artisan pizza, the perfect snack at any event, wedding or indeed open day!
Luckily Dough & Deer were on hand to do just that.
Or there was a succulant treat from Hog The Lot. Slow, spit roasted pig cooked up in our barn fireplace, spectacular.
Plus there were sweet treats from the lovely ladies at WickyWooWoo cakes.
All washed down with local ale from High Weald brewery, delicious.
And for the keen wedding planner, there was lots of inspiration for their special day with decoration and hire specialists Not Your Average I Do, Holly Cadagan flowers, Co-ordination hire, Gary Ratstepper our favourite DJ and a mobile taxi photobooth.
Not forgetting the brilliant music from the XL Band!
Thanks to everyone who came along. We loved seeing so many old friends and making new ones. Check out our facebook page for more photos from a great day and feedback from the weekend.
A huge thank you to Greenfield Photography for the fabulous shots, we love their style!
Yoghurt Rooms is fully booked for 2016. We have limited availability for the 2017 season, get in touch here – Yoghurt Rooms Contact
Want to book one of the fabulous affiliates? Check into our wedding services for all the contact details of local companies we love.
All photos by Greenfield Photography.
http://www.greenfieldphotography.co.uk
Tel: 07743 859381